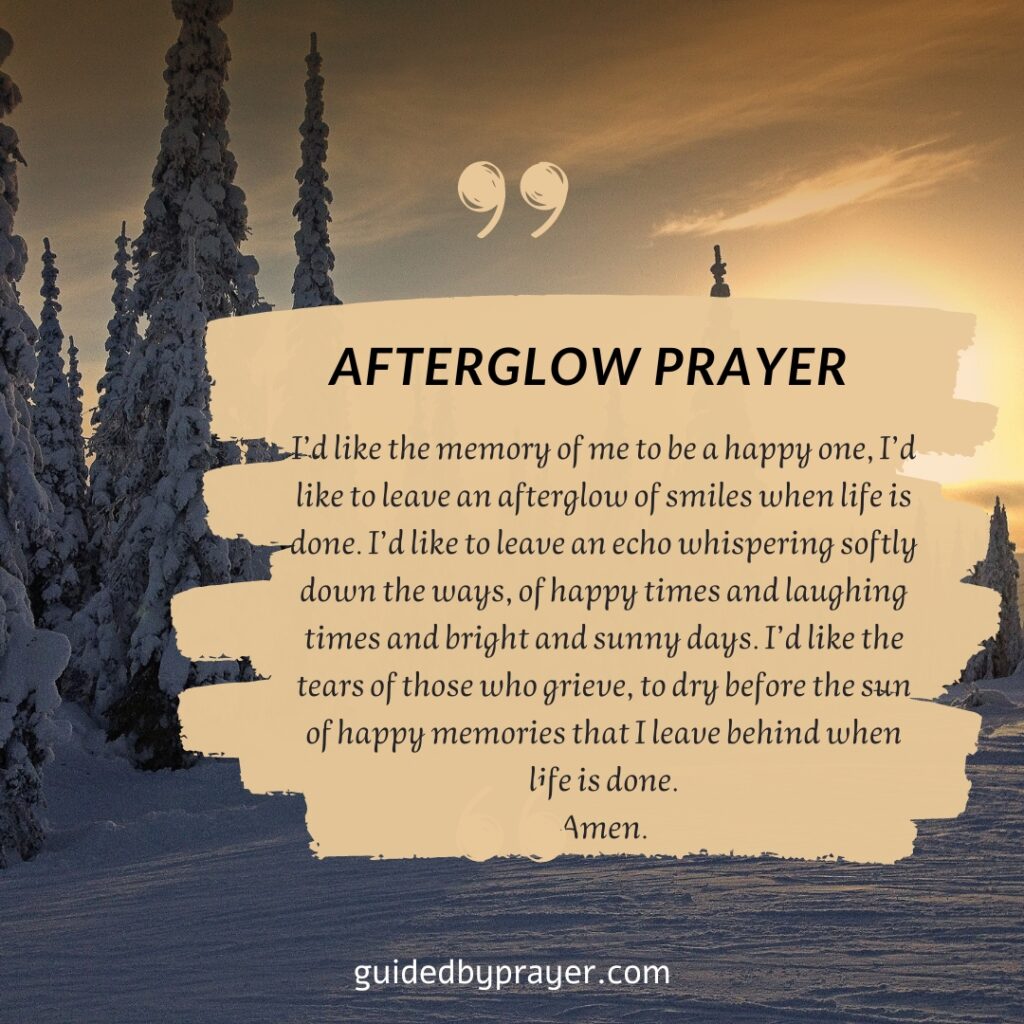 The Afterglow Prayer is a poem that is often recited at the end of a social gathering or event, such as a wedding, party, or campfire. It acknowledges the special bond that has been formed between those who have gathered together, and asks for blessings and protection as they part ways and return to their daily lives. The prayer also expresses gratitude for the memories and experiences that have been shared, and for the joy and love that has been exchanged. The Afterglow Prayer is a beautiful reminder of the power of community and the importance of cherishing the moments we have with one another. It is a reminder that even though we may be physically apart, we are all connected through the bonds of love and shared experience.
Please read the prayers below which will provide guidance for Afterglow Prayer. May God Bless You!
Afterglow Prayer
I'd like the memory of me to be a happy one, I'd like to leave an afterglow of smiles when life is done. I'd like to leave an echo whispering softly down the ways, of happy times and laughing times and bright and sunny days. I'd like the tears of those who grieve, to dry before the sun of happy memories that I leave behind when life is done.
Amen.