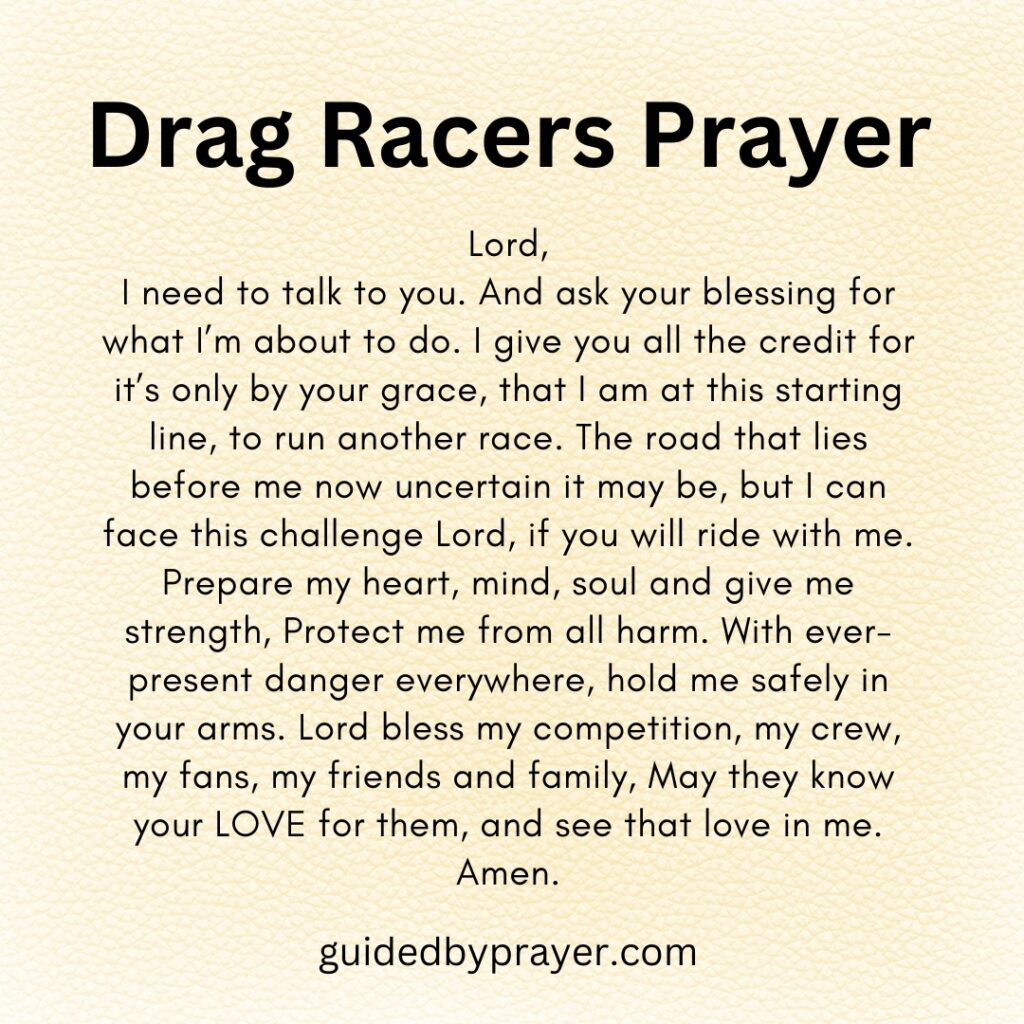 The Drag Racers Prayer is a tradition that has been followed by many drag racers for years. This prayer is recited before a race and is meant to ask for protection and guidance during the race. The prayer acknowledges the risks involved in drag racing and seeks strength and safety from a higher power. It expresses gratitude for the opportunity to participate in such a thrilling sport and asks for the courage to face any challenges that may arise during the race. The Drag Racers Prayer is a powerful way for racers to connect with their faith and feel supported as they compete in this high-stakes and exhilarating activity. It also serves as a reminder to racers that their safety and well-being are paramount, and that they should always approach the race with humility and respect for their fellow competitors.
Please read the prayers below which will provide guidance for Drag Racers Prayer. May God Bless You!
Drag Racers Prayer
Lord,
I need to talk to you. And ask your blessing for what I'm about to do. I give you all the credit for it's only by your grace, that I am at this starting line, to run another race. The road that lies before me now uncertain it may be, but I can face this challenge Lord, if you will ride with me. Prepare my heart, mind, soul and give me strength, Protect me from all harm. With ever-present danger everywhere, hold me safely in your arms. Lord bless my competition, my crew, my fans, my friends and family, May they know your LOVE for them, and see that love in me.
Amen.