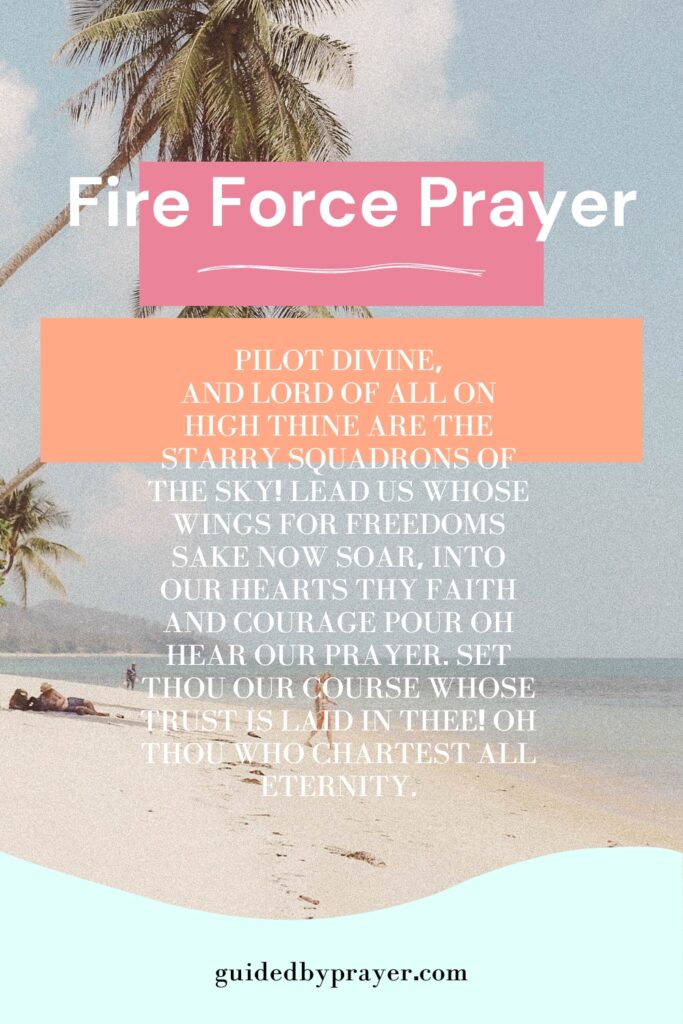 Firefighters put their lives on the line every day to protect people and property from the devastating effects of fires. They work in high-pressure and dangerous situations, requiring quick thinking, courage, and a deep sense of commitment to their duty. The Fire Force Prayer is a prayer that is specific to the role of firefighters, offering spiritual support and guidance for those who work in this challenging field. The prayer may be recited before the start of a shift or during a particularly difficult call, and is intended to provide comfort, strength, and clarity to the firefighter. The Fire Force Prayer acknowledges the bravery and sacrifice of firefighters and asks for God's protection and guidance for those who put their lives on the line to protect others. It is a powerful reminder of the role that spirituality can play in the lives of those who work in public service and an expression of the deep respect and gratitude that is felt by many for the selfless work that firefighters do.
Please read the prayers below which will provide guidance for Fire Force Prayer. May God Bless You!
Fire Force Prayer 1
Pilot divine,
And Lord of all on high Thine are the starry squadrons of the sky! Lead us whose wings for freedoms sake now soar, Into our hearts thy faith and courage pour Oh hear our prayer. Set Thou our course whose trust is laid in Thee! Oh Thou who chartest all eternity.
Fire Force Prayer 2
The flame is the soul's breath
The black smoke is the soul's release
Ashes thou wert and art
May thy soul return to the great flame of fire
Látom.
Amen.