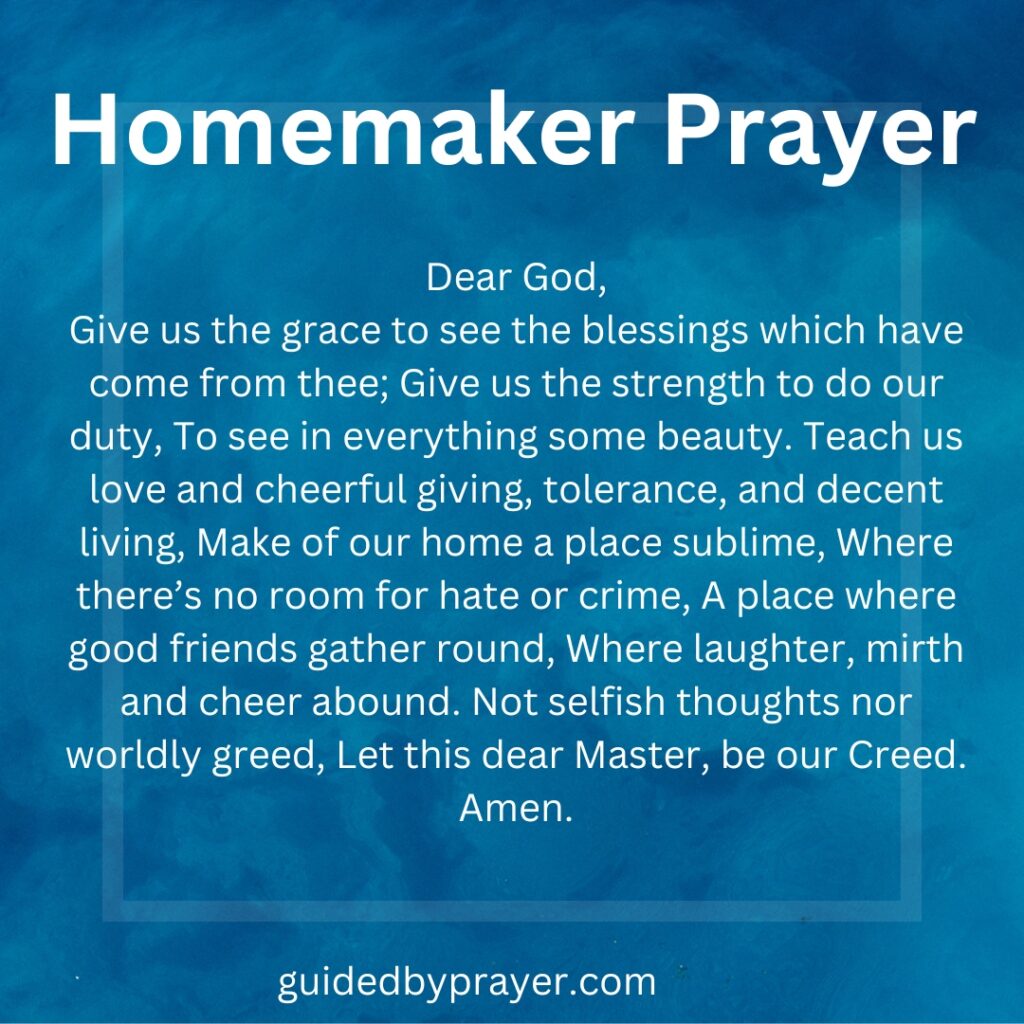 A homemaker prayer is a way for those who work in the home to seek guidance, strength, and patience as they go about their daily tasks. Homemakers often face a range of challenges, from managing household finances and schedules to caring for children or elderly family members. A homemaker prayer can help them find the spiritual support and encouragement they need to overcome these challenges and fulfill their responsibilities with love and grace. It can also help them prioritize their values, such as faith, family, and community, and foster a sense of gratitude and contentment in their daily lives. Above all, a homemaker prayer is a way for those who work in the home to connect with their faith and seek a deeper sense of purpose and fulfillment in their role as caretakers and nurturers of their families.
Please read the prayers below which will provide guidance for Homemaker Prayer. May God Bless You!
Homemaker Prayer
Dear God,
Give us the grace to see the blessings which have come from thee; Give us the strength to do our duty, To see in everything some beauty. Teach us love and cheerful giving, tolerance, and decent living, Make of our home a place sublime, Where there's no room for hate or crime, A place where good friends gather round, Where laughter, mirth and cheer abound. Not selfish thoughts nor worldly greed, Let this dear Master, be our Creed.
Amen.