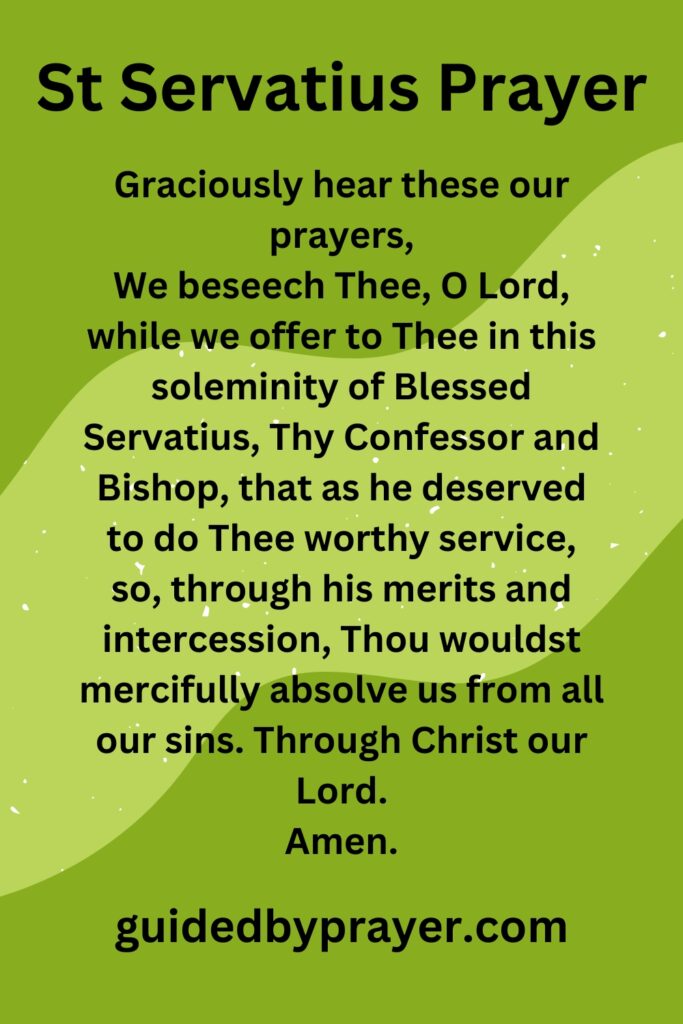 St. Servatius was a bishop who lived in the fourth century and is revered as a saint in the Catholic and Orthodox Churches. He is known for his dedication to spreading Christianity in the Netherlands and his miracles of healing the sick and possessed. The St. Servatius Prayer is a powerful invocation that seeks his intercession in times of trouble, asking for his help and guidance. This prayer is particularly relevant for those seeking physical or spiritual healing, as well as those looking for strength and courage in difficult times. The St. Servatius Prayer has been a source of comfort and inspiration for countless individuals over the centuries, and it continues to be a powerful tool for those seeking the aid of this beloved saint.
Please read the prayers below which will provide guidance for St Servatius Prayer. May God Bless You!
St Servatius Prayer
Graciously hear these our prayers,
We beseech Thee, O Lord, while we offer to Thee in this soleminity of Blessed Servatius, Thy Confessor and Bishop, that as he deserved to do Thee worthy service, so, through his merits and intercession, Thou wouldst mercifully absolve us from all our sins. Through Christ our Lord.
Amen.