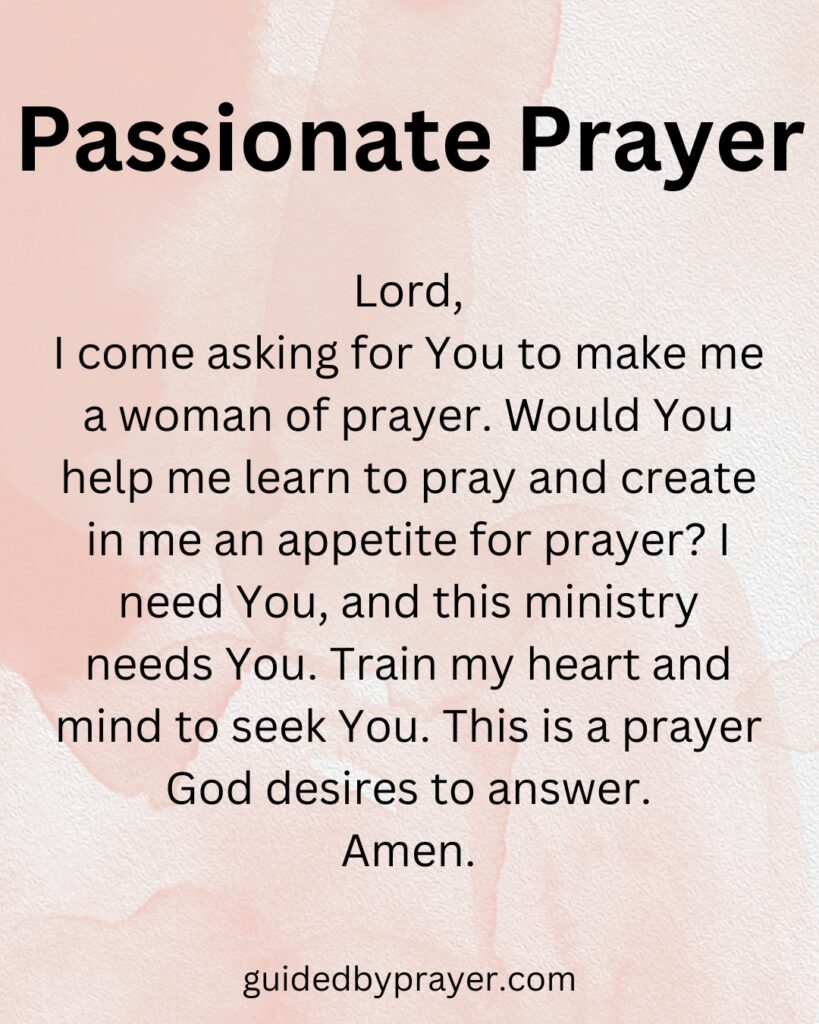 Passionate prayer is a type of prayer that is characterized by deep emotion, intense focus, and heartfelt expression. This type of prayer is often seen as a way of connecting with the divine in a more intimate and personal way, and of expressing one's deepest desires and longings. Passionate prayer can take many forms, from quiet contemplation to loud and fervent supplication. It may be motivated by a variety of factors, such as gratitude, need, or desperation. The practice of passionate prayer is often seen as a way of opening oneself up to spiritual transformation, and of deepening one's relationship with the divine. Many people find that passionate prayer is a powerful tool for self-discovery, healing, and growth, and that it can help them to find meaning and purpose in their lives.
Please read the prayers below which will provide guidance for Passionate Prayer. May God Bless You!
Passionate Prayer
Lord,
I come asking for You to make me a woman of prayer. Would You help me learn to pray and create in me an appetite for prayer? I need You, and this ministry needs You. Train my heart and mind to seek You. This is a prayer God desires to answer.
Amen.