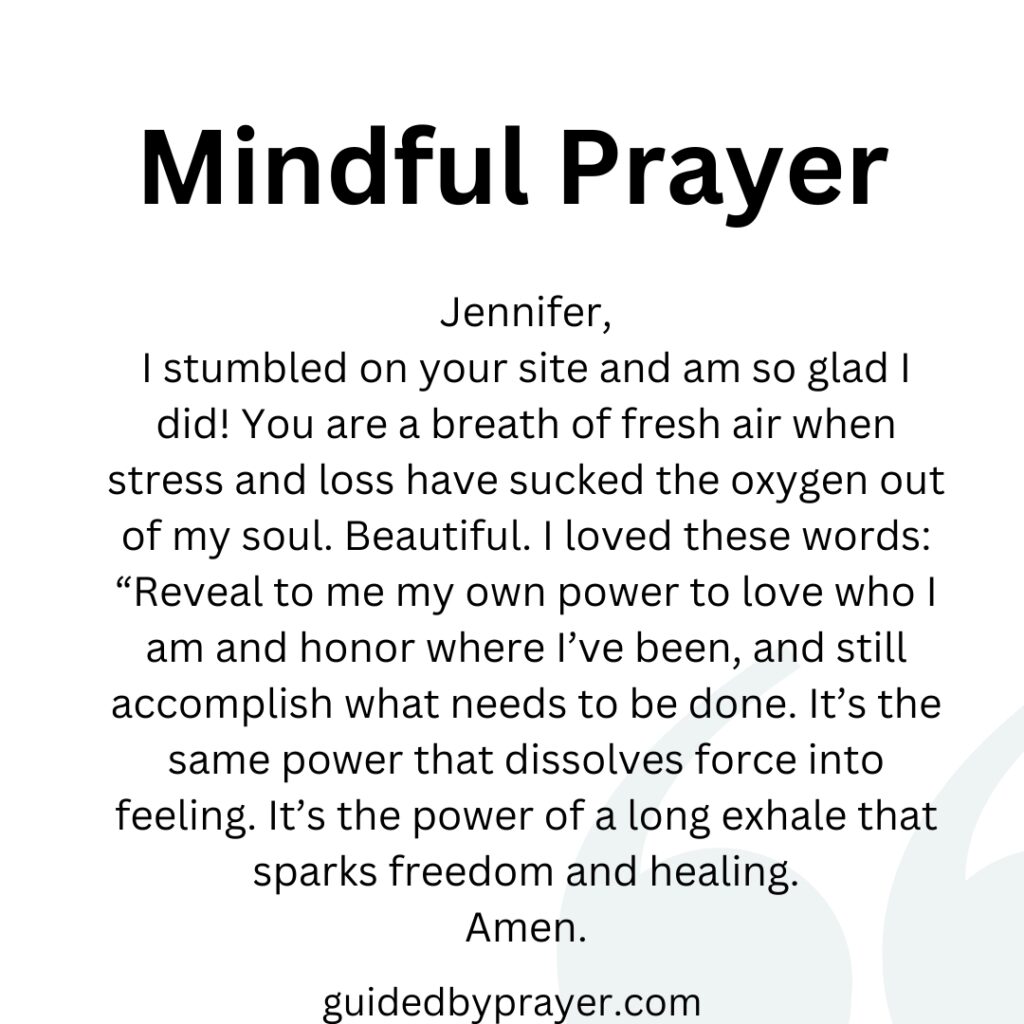 Mindful prayer is a practice that combines the elements of prayer and mindfulness. It involves focusing one's attention on the present moment and becoming aware of one's thoughts and feelings as they arise, while at the same time directing those thoughts and feelings towards a prayerful intention. This practice can be done in silence, with the use of a mantra, or by simply focusing on one's breath. The goal of mindful prayer is to connect with a higher power or divine presence, while also cultivating a deeper sense of self-awareness and mindfulness. Through mindful prayer, individuals can gain a greater sense of clarity, calmness, and inner peace. It is a way to tap into the power of prayer while also developing a greater understanding of oneself and one's place in the world.
Please read the prayers below which will provide guidance for Mindful Prayer. May God Bless You!
Mindful Prayer
Jennifer,
I stumbled on your site and am so glad I did! You are a breath of fresh air when stress and loss have sucked the oxygen out of my soul. Beautiful. I loved these words: "Reveal to me my own power to love who I am and honor where I've been, and still accomplish what needs to be done. It's the same power that dissolves force into feeling. It's the power of a long exhale that sparks freedom and healing.
Amen.