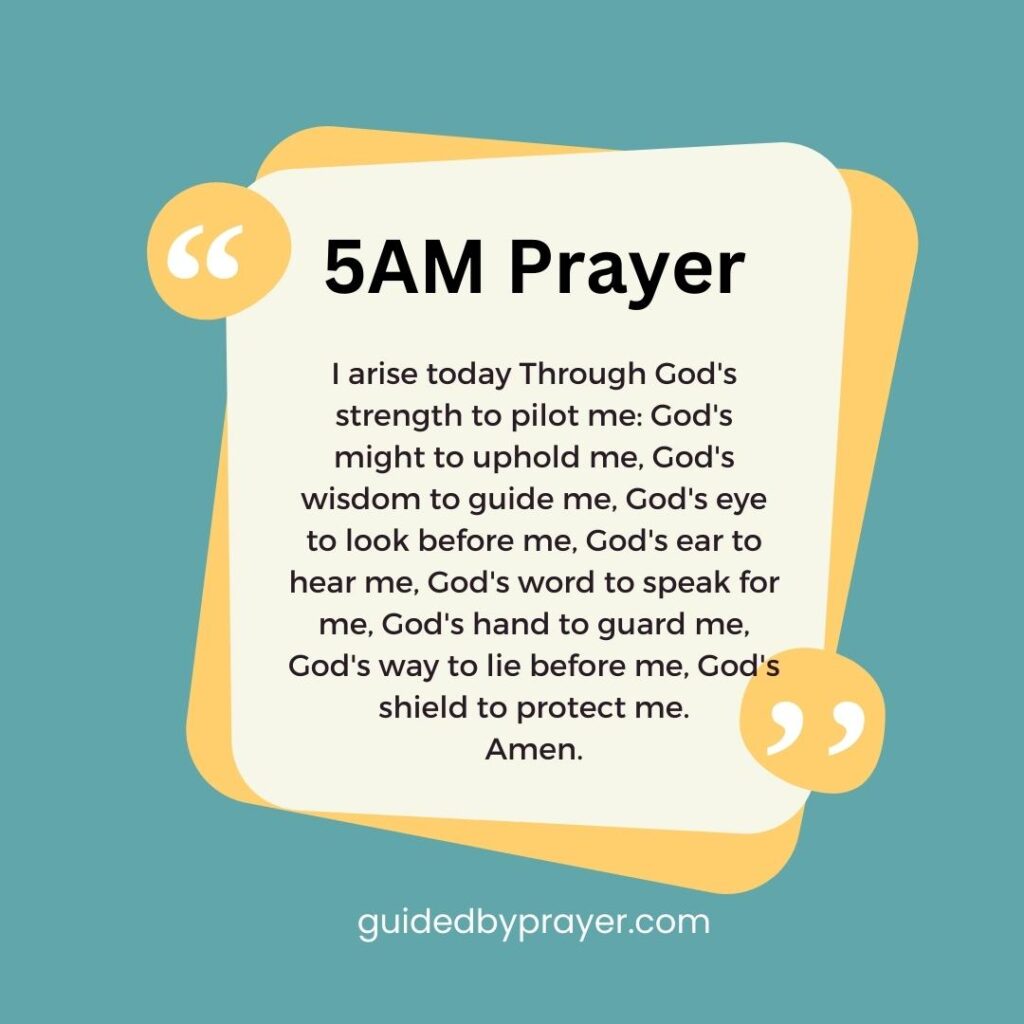 The 5AM prayer is a spiritual practice observed by many people around the world, particularly those of the Islamic faith. It involves waking up early in the morning, before sunrise, to offer prayers to Allah (God) as a way of seeking His guidance and blessings for the day ahead. The 5AM prayer is considered to be a highly auspicious time for worship and reflection, as it is believed to be a time when the world is quiet and still, and one can connect with their inner self and the divine more easily. This practice is also thought to cultivate discipline, humility, and a sense of purpose among those who observe it regularly.
Please read the prayers below which will provide guidance for 5AM Prayer. May God Bless You!
5AM Prayer
I arise today Through God's strength to pilot me: God's might to uphold me, God's wisdom to guide me, God's eye to look before me, God's ear to hear me, God's word to speak for me, God's hand to guard me, God's way to lie before me, God's shield to protect me.
Amen.