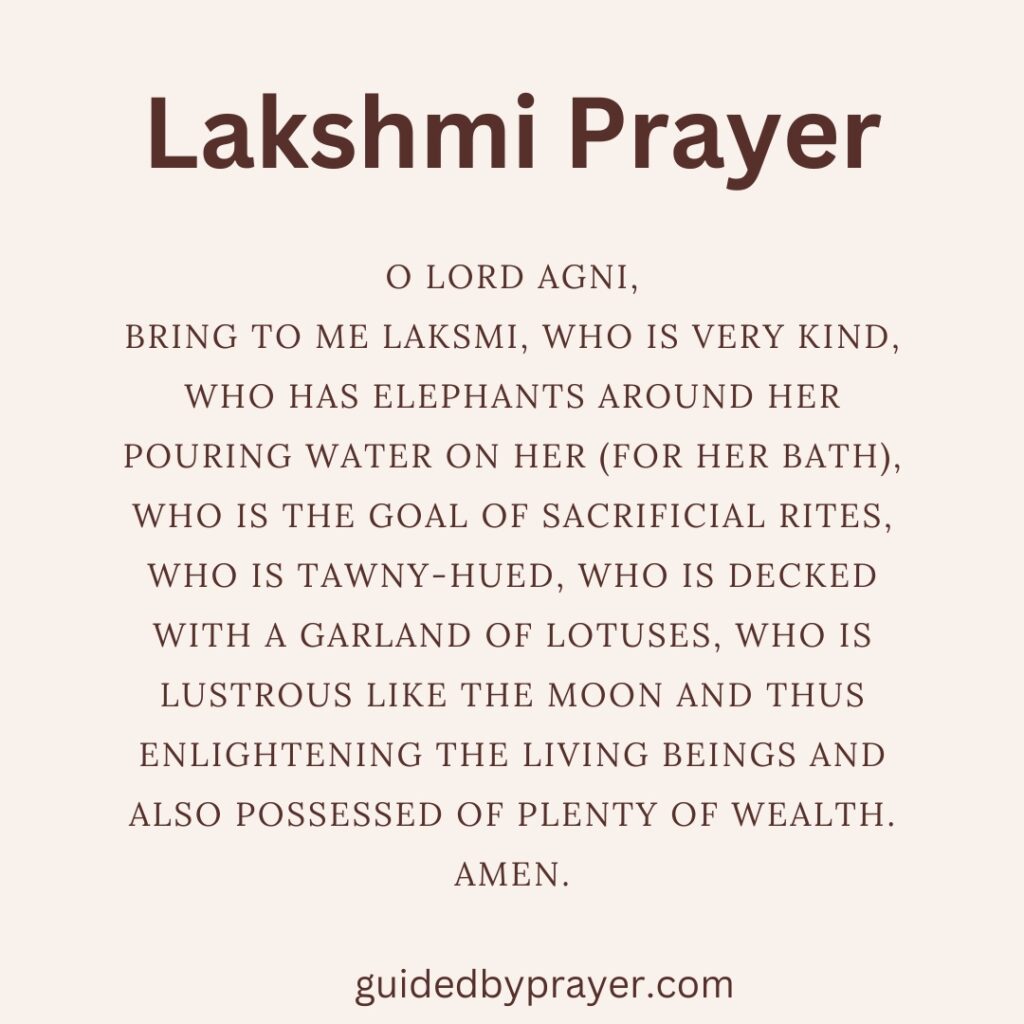 Lakshmi is the Hindu goddess of wealth, prosperity, and abundance. She is revered by millions of people around the world, who offer prayers and supplications to seek her blessings and grace. Lakshmi is believed to bring good fortune and success to those who honor her, and her presence is said to bring joy, happiness, and fulfillment. Many devotees offer prayers to Lakshmi on a daily basis, seeking her protection and guidance in their personal and professional lives. Through these prayers, they seek to cultivate a deep and meaningful relationship with the goddess, and to receive the many gifts that she has to offer. May Lakshmi bless all those who seek her grace, and may her abundance and prosperity flow into their lives.
Please read the prayers below which will provide guidance for Lakshmi Prayer. May God Bless You!
Lakshmi Prayer
O Lord Agni,
Bring to me Laksmi, who is very kind, who has elephants around her pouring water on her (for her bath), who is the goal of sacrificial rites, who is tawny-hued, who is decked with a garland of lotuses, who is lustrous like the moon and thus enlightening the living beings and also possessed of plenty of wealth.
Amen.