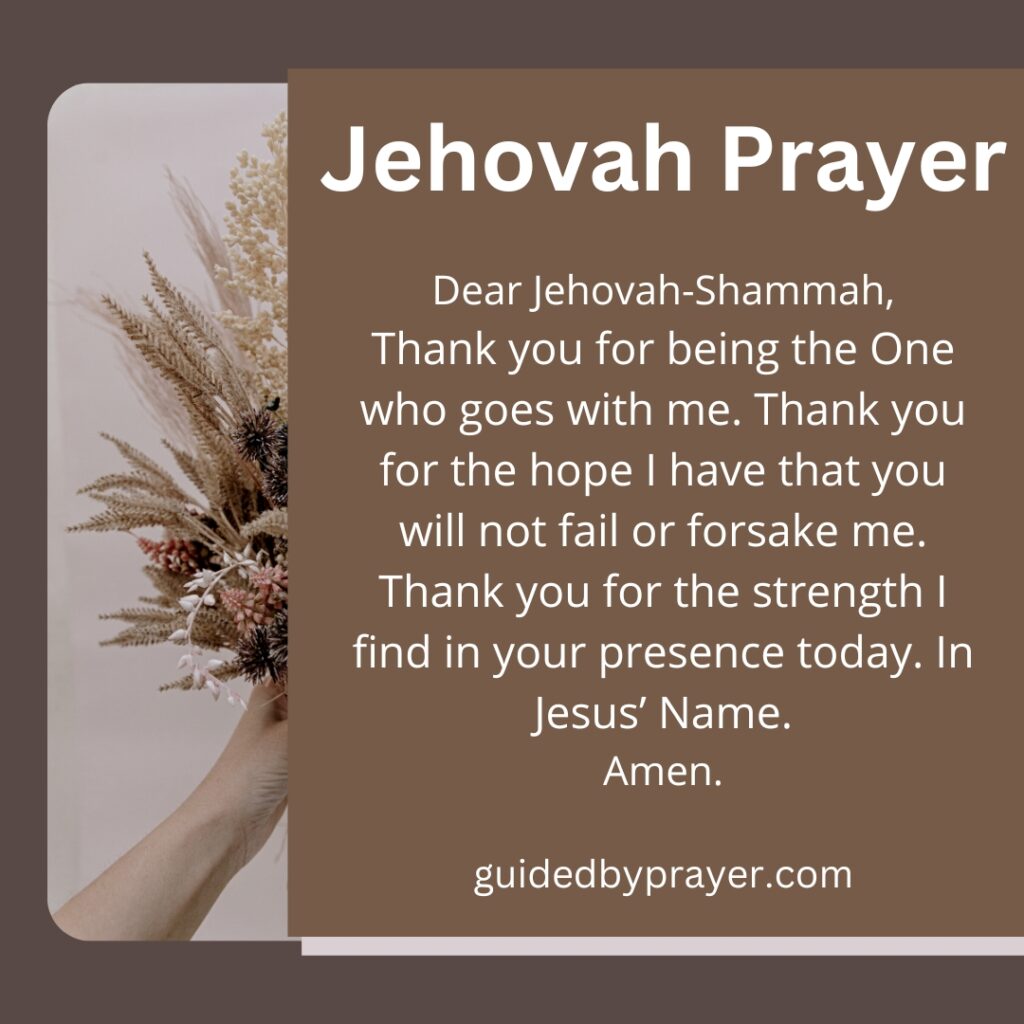 I come before you with reverence and awe, grateful for the many blessings you have bestowed upon me. I seek to deepen my relationship with you and to align my thoughts and actions with your divine will. Please help me to cultivate a spirit of humility, kindness, and compassion, and to seek justice and mercy in all that I do. Grant me the wisdom to discern your guidance in my life, and the courage to follow your path even when it is difficult or uncertain. Thank you for your unwavering love and grace, and for the gift of life itself.
Please read the prayers below which will provide guidance for Jehovah Prayer. May God Bless You!
Jehovah Prayer 1
Heavenly Father,
I come to you with weak faith but not blind faith. You are the Provider who has parted seas, demolished walls, healed the sick, raised the dead, and fed the sparrows. I believe you will also take care of me because you are Jehovah Jireh, the LORD who provides. No matter my circumstances, let these words be the fruit of my lips that hang on the branches of faith attached to the tree of your character. Heavenly Father, above all, let me never forget your greatest provision of Jesus—your Son, your only Son whom you love—who went up the hill of Calvary carrying a wooden cross on his back to be the lamb of God who takes away the sins of the world. Thank you for Jesus! Thank you for the gift of faith in him! Thank you for forgiveness! Thank you for eternal life! Let my mouth confidently declare that you are Jehovah Jireh, the LORD my provider.
Amen.
Jehovah Prayer 2
Dear Jehovah-Shammah,
Thank you for being the One who goes with me. Thank you for the hope I have that you will not fail or forsake me. Thank you for the strength I find in your presence today. In Jesus' Name.
Amen.